It's about time I put my iPhone down and picked up a book again before bed.
Reading before bed used to be my 'thing'. It would be the only time I read. Then I got hooked on various iPhone word games and started playing the likes of Boggle and Wordle before bed.
The last (and first) time I posted a 'What I'm reading' post, I was half way through Catching Fire. Well, I haven't progressed any further in that book... I hope to finish it and read the third book in the Hunger Games series - Mockingjay - over the school holidays.
I am actually devouring (lol) a different book. A book that has garnered A LOT of attention since it's release.
50 Shades of Grey
by EL James is a New York Times bestselling erotic fiction novel. Yep. EROTIC. I thought I had read some saucy stuff - cue The Black Dagger Brotherhood series (though I'm only up to book 5 with those...). But what I have read of 50 Shades of Grey so far has left me floored.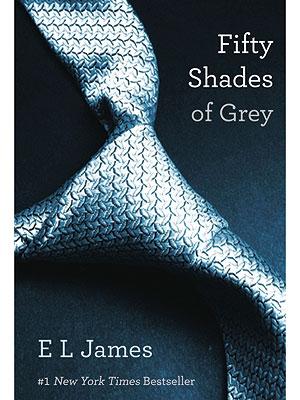 I suppose I should have been prepared, as when I bought it the book shop was obligated to tell me that the book came with a 'warning'. They were obligated to prepare me for the content - in particular the
BDSM
aspect. Well, after hearing that, I HAD to buy it!
50 Shades of Grey has been touted as 'Mummy Porn' and is selling like wildfire around the world. Another interesting titbit about this book is that the author had originally written it as Twilight fan fiction. Yep. Twilight fanfic. Apparently it is pretty much her idea of Edward and Bella getting it on in true kinky style. I am yet to read 'Master of the Universe' (the title of the fan fiction). After the success of her fanfic online, EL James decided to get her story published. She took out all the Twilight and supernatural references and tweaked it a bit to avoid copyright and she is now in possession of a literary goldmine.
It follows the relationship of Ana and Christian - Ana a young college graduate and Christian a young business tycoon. Christian falls for Ana and desires for her to be his sexual submissive. Ana being a virgin has no freakin' idea what the hell is going on, so Christian decides to 'ease' her into it and 'train' her.
This book is famed for being highly explicit. It is super, duper raunchy. I am yet to get to the major BDSM part of the storyline, and have instead been treated to the 'normal' or as Christian terms it 'Vanilla Sex' part of their sexual relationship.
I look forward to finishing this book and discovering how this seemingly unequal relationship between Ana and Christian progresses. There are two more books in the series, so they must make it work somehow...